Rolling rotary drum shot blasting machines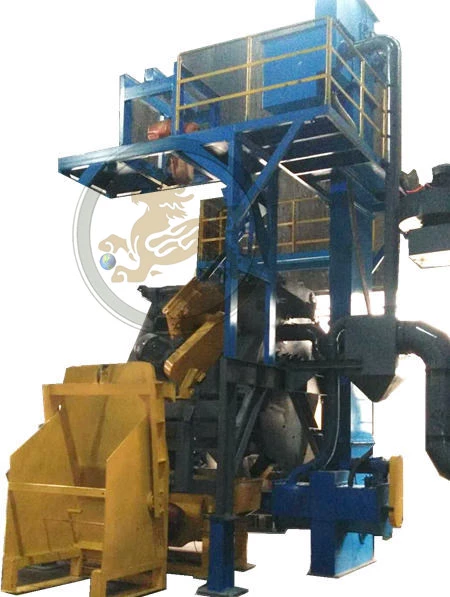 Rolling barrel shot blasting machines or rotary drum shot blasting machines, with rotating drums, are particularly suitable for small to medium-sized castings or hot-treated/forged items of small dimensions (brass, plumbing fixtures, and fittings) or delicate parts such as die-cast aluminum.
The rotary barrel or drum shot blasting machines process is the rolling drum mixes and blasted the pieces from all sides. The interior of the blasting drum is equipped with materials that are abrasives-wearing-resistant. The primary wearing in the high-performance turbines direct blasting zone is made of high-resistant, replaceable reinforced Manganese steel plates.
The drum shot blasting equipments (Barrel shot blasting machines) have a specific form of the "triangle" strips of the center which cause three-dimensional movement of the pieces, which enables optimal blasting / processing effect of work-pieces.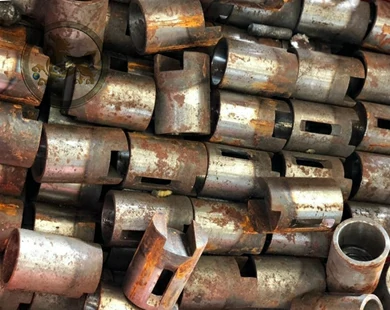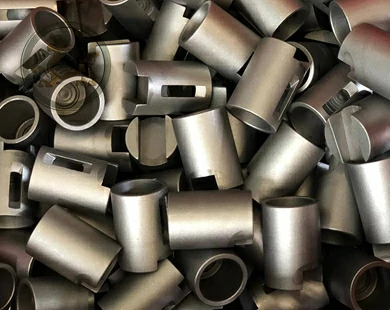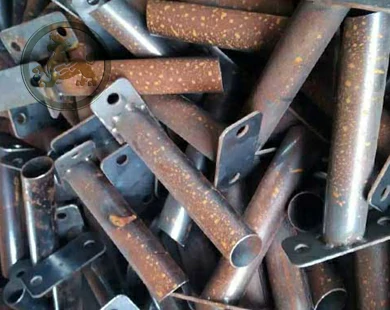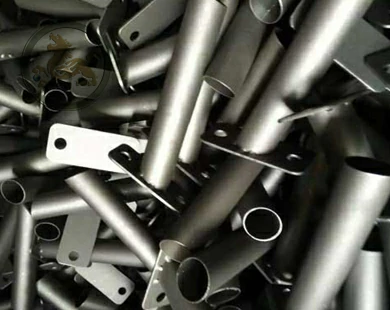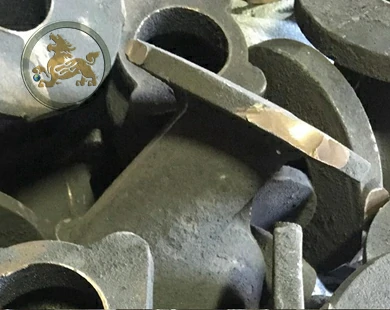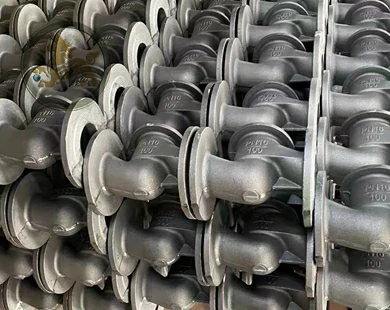 Features of Shot Blasting Machine:
Automatic PLC control with loading and unloading system, batch cleaning and save labor cost;
Perfect of finishing consistency of surface cleaning;
Specific suits for the solid parts which not afraid of collision during blasting;
No pollution for the environmental protection;
Applications of Shot Blasting Machine:
Main type of Rotary barrel Shot Blasting Machine: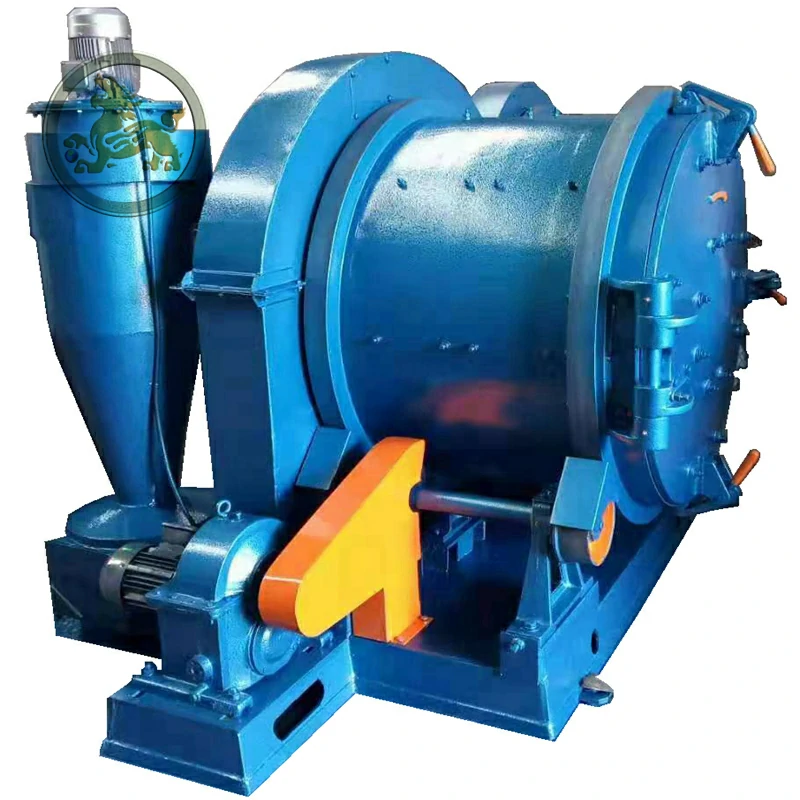 Rotary-barrel shot blasting machine
Characteristics of Rotary drum Shot Blasting Machine
1. High efficient of Shot wheel Turbines
Compact shell structure, longer lifespan of blades, lower maintenance;
Upgraded wearing-resistance with low working noise & vibration;
High-speed blasting capacity with more recycle abrasive using;
Optimal blasting angle, velocity and energy-saving;
Top or side installed, optimized shot blast angle and effect ;
VFD (Variable Frequent Drive) for motor to adjust of the shot projectile capacity;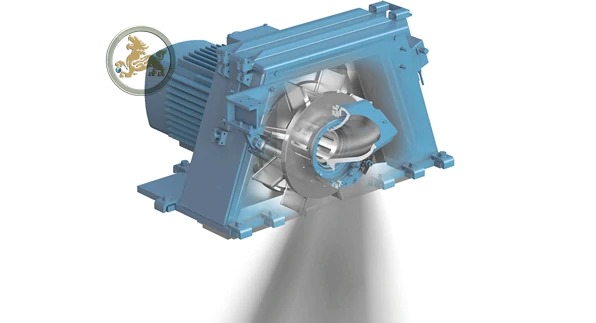 2. Shot Blasting Drum Barrel: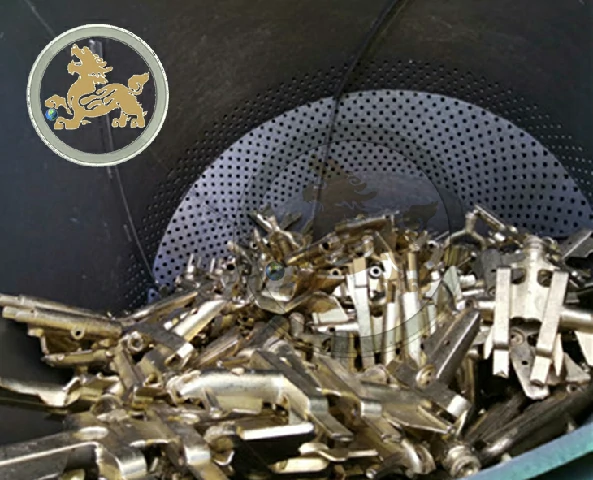 Shot blasting room design with CAD (Computer-Aided Design) reach of best blasting angle and distance;
Blasting room made of strong profiles and 10mm plates;
The direct-blasting drum use of upgraded wearing-resistance manganese casting steel with 35-45 HRC;
The door opens and close automatically by electricity or pneumatically for sealing;
Labyrinth structure to keep the abrasive leak;
The automatic interlock PLC control with shot blasting process;
The loading bucket is lifted by electricity (light duty) or hydraulic station (heavy duty);
The vibrating conveyor to carry the blasted parts for unloading collection;
Manual, mechanic or automatic loading integration continuous belt conveyor aligned with production for loading chamber of batching cleaning;
* The tilt rotary barrel with loading/unloading and conveying system;
Technical of Rolling Drum shot blasting machine
4. Abrasive Recycle & Purify system:
Abrasive collect and transport to elevator via screw conveyor;
The elevator lifts the abrasive to the separator;

Bucket made of foundry casting;
Tension device prevents belt slide;

Separator adopts DISA & Pangborn technology;

3-class of separating abrasive;
Efficient reach of 99.5%

Abrasive hopper for abrasive accumulate;
Electro-Magnetic valve control of abrasive flow;
5. Dust Collecting system:
Cartridge type of dust collector;
The efficient reach of 99.9%;
Very easy of replacing of cartridge filters;
Silencer to minimize of noise;
Maintenance platform;
6. Electrical Control system:
Safety interlock for operation;
IP65 protection for control cabinet;
Air conditioning;
230V/3ph/60Hz or 380V/3ph/50Hz cycle electrics
PLC / HMI (touch screen control)
Abrasive level indicator
Automatic Replenisher
Loader and/or Take away conveyor (for tilt drum type shot blasting machine)
Pneumatic unload flip gates
Relate shot blasting machines
Feel free to contact us for more details