Hooks type shot blasting machine
Function of the Hanger type Shot Blasting Machines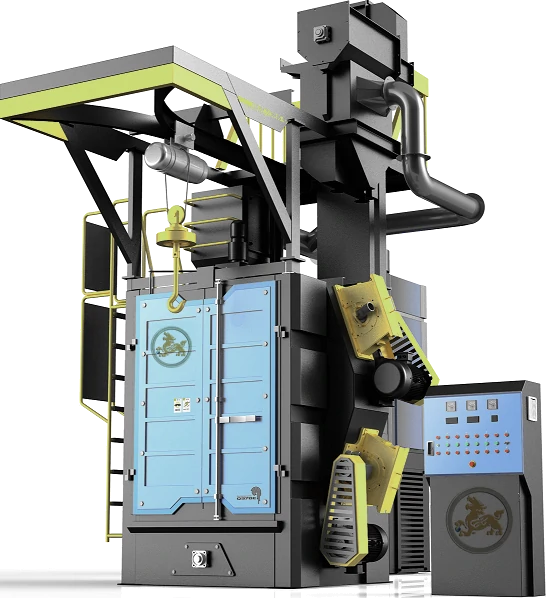 The hooks type shot blasting machines are consist of single hook and double Y shape hook type or spinner hanger shot blast machine, pass-through hook shot blasting machine and monorail carousal type shot blasting machine.     
    Use a hanger shot blasting machine to throw diamter 0.3~2.8mm shot-projectiles to the surface of the workpiece to make the surface of the workpiece reach a certain roughness, make the workpiece beautiful, or change the compressive stress of the workpiece to increase the lifespan.
    The shot blasting machine is widely used in the surface cleaning or strengthening treatment of small and medium-sized castings and forgings in the casting, construction, chemical, electrical, machine tool and other industries. And this model is suitable for cleaning slender and thin-walled parts that are not suitable for collision.
    The hooks type shot blasting machine is the standard model of the shot blasting machine. The diameter of the workpieces are from 900 to 1300 mm, and the height is from 1300 to 2200 mm. The standard model has 2-8 blasting turbines and the maximum load capacity is up to 10,000 kgs. The production efficiency of this shot blasting machine is quite high, and the flexibility span is also quite large. 
    It is an ideal cleaning and strengthening equipment, and it is easy to operate. You only need to load the workpiece to be processed on the machine, press the start button, and go through a very in short time (usually 5-7 minutes), the entire cleaning process is completed and all dust and residual shots are removed. It is mainly suitable for the surface treatment of various medium and large castings, forgings, weldments, and heat-treated parts, including Fragile and irregularly shaped workpieces.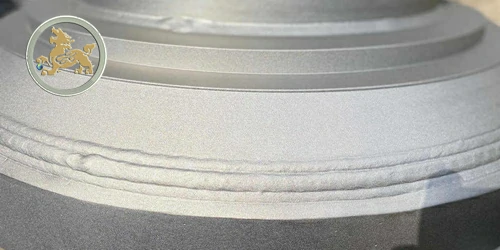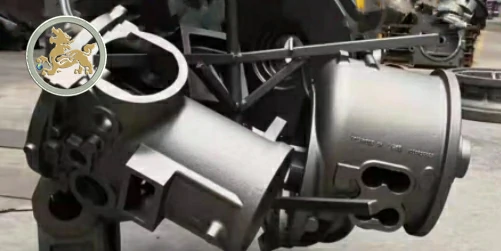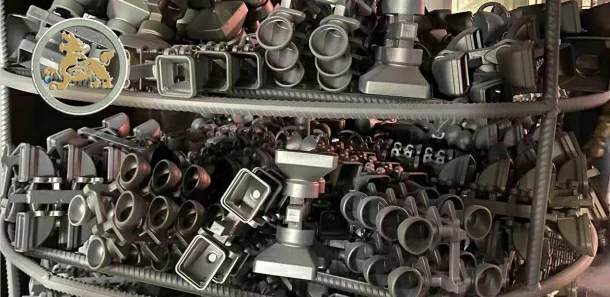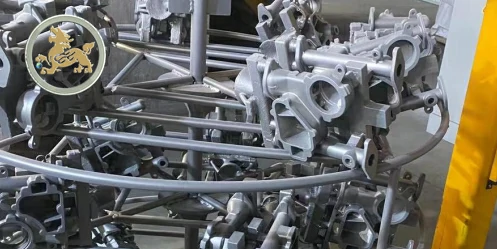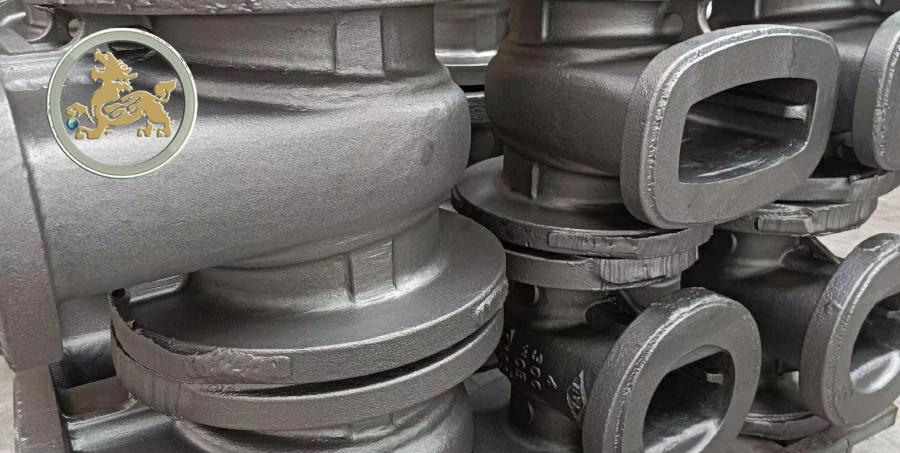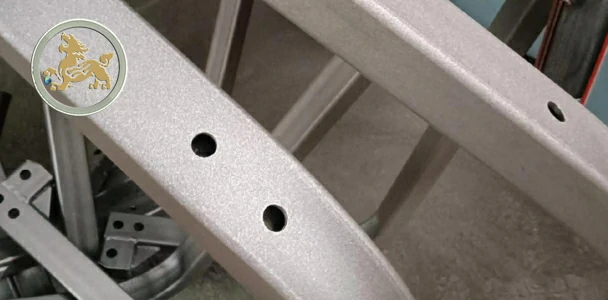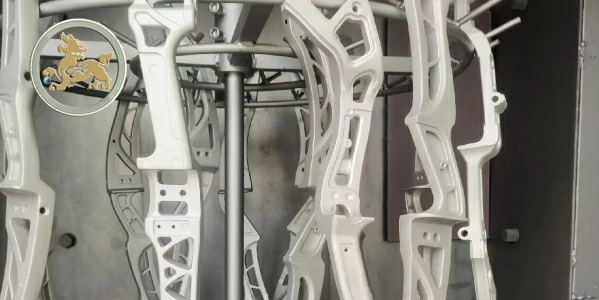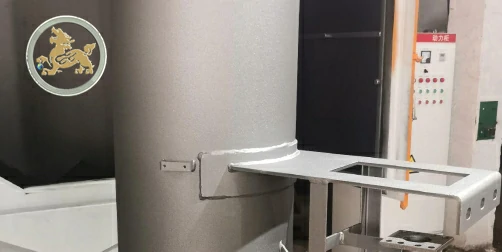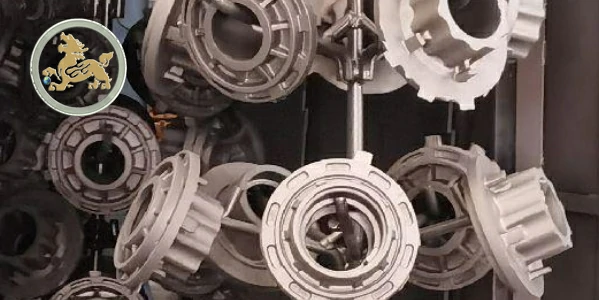 3 main models of the Hook type Shot Blasting Machines
    The spinner Hook type shot blast machine is almost the most versatile types of finishing-blasting machine which typically designed to handle mixed loads of medium and large components, suitable for the surface treatment to remove rust, scale, sand, and deburring of aluminum parts, descaling of forgings and de-sanding of castings, especially finish blasting of fragile and sensitive workpieces whose shape or size too delicate to tumbling mixed in bulk load, for prior prepare for painting or coating line.
    The Pass-through Hook-type shot blast machine has been designed to treat medium/large workpieces handled by an overhead conveyor consisting of a monorail, bi-rail, or hoist system, or by means of bogies.
    Pass-through Hook-type shot-blasting machine is designed for continuous blast cleaning, de-sanding, and de-coring in the die-cast industry as well for descaling, de-rusting, and reconditioning in the metalworking industry. Cleaning of welded constructions, beams, and profiles casts, welded constructions, forged and pressed parts, re-modeled cold or hot and of various complicated forms, steel bottle, springs, etc. of different shapes and dimensions. They are especially suitable for shot blasting workpieces of larger lengths.
Carousel monorail Hook-type shot blast machine, design to treat workpieces suspended on a self-rotating hook. Hooks are distributed at a constant overhead endless-loop monorail system.
The carousel monorail Hook-type shot blast machine is among the most flexible types. The purpose is used to remove rust, scale, sand, and burrs from many kinds of work-pieces. Hanger-type blast machines are also used for the finish blasting of sensitive workpieces or to roughen work-piece surfaces for subsequent coating with the work-pieces that cannot tumbling.
Applications of the Hanger type Shot Blasting Machine: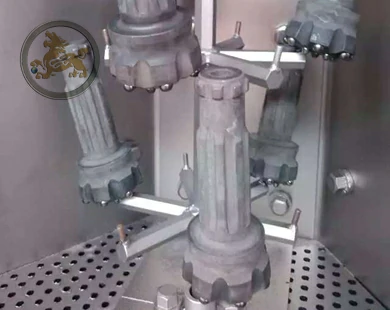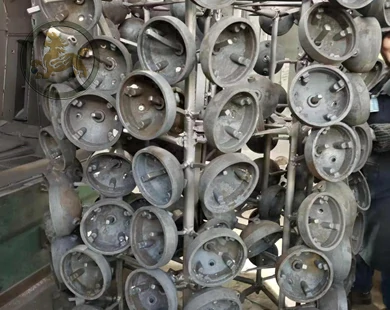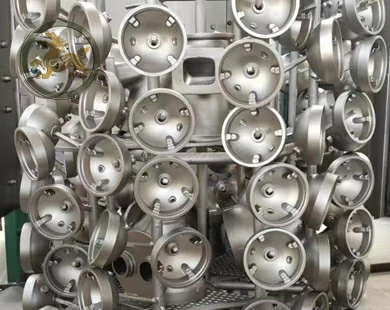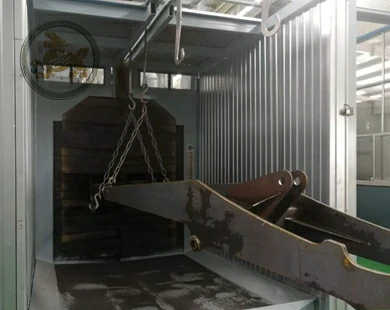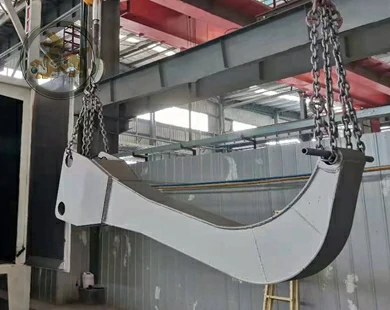 Advantages of the Hook type Shot Blasting Machines:
No foundation base needed, easier of install & maintenance;
360 degree of self-rotation, no dead-angle left;
Perfect of finishing homogeneity during of the cleaning process;
Vertitile of all kinds of shape and material, the size can be small, medium and large size of parts;
Large capacity of the advanced shot wheel turbines, guarantee of the cleaning efficiently;
NO pollution, environmental friendly;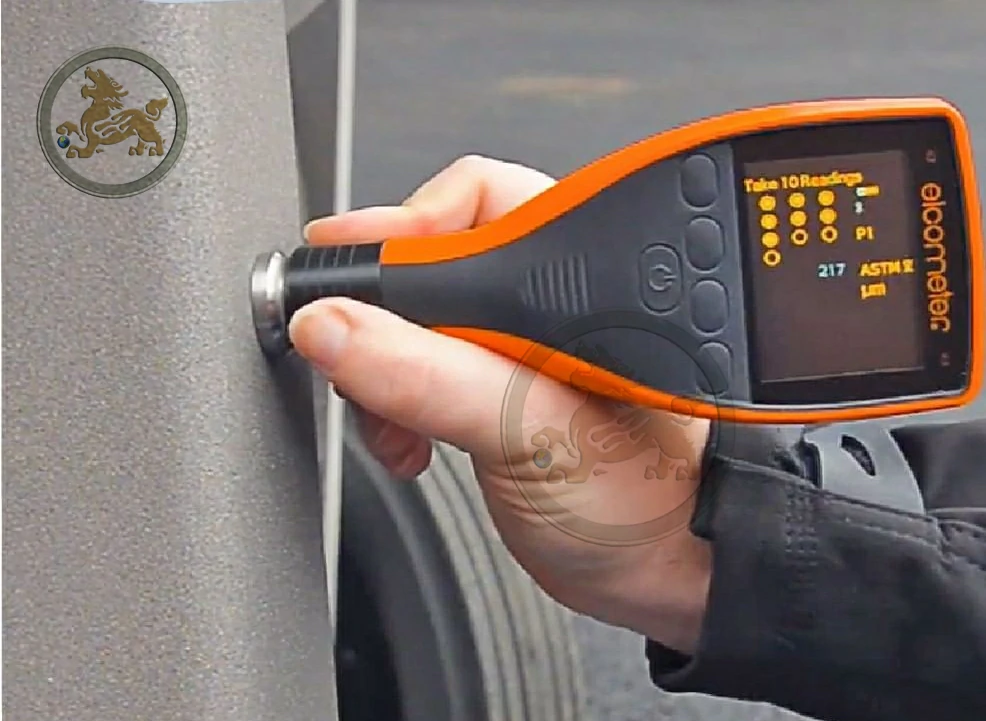 Best manufacture of the Hook type Shot Blasting Machines: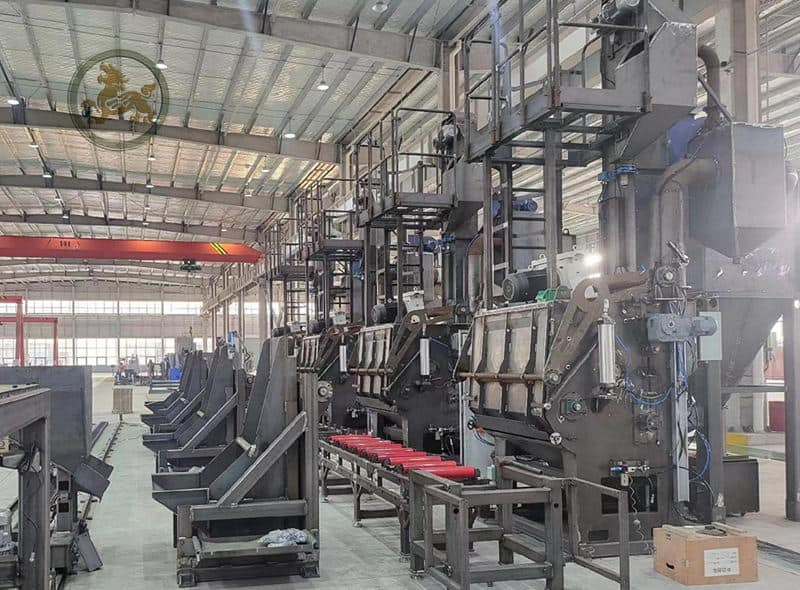 The Sino wheelAbrator professionals design, technical supporting, manufactures and services shot blasting machine and surface preparation machines and related blasting products for a range of industries, cleaning, derusting, descaling and hardening of surfaces. Improvements can be realized by upgrading to newer technology.
    We provide world-class shot blasting machines & granalladora along with new innovative ideas and concepts to eliminate old design problems with shot blasting equipment.
Feel free to contact us for more details