Shot Peening Machine for Coil Springs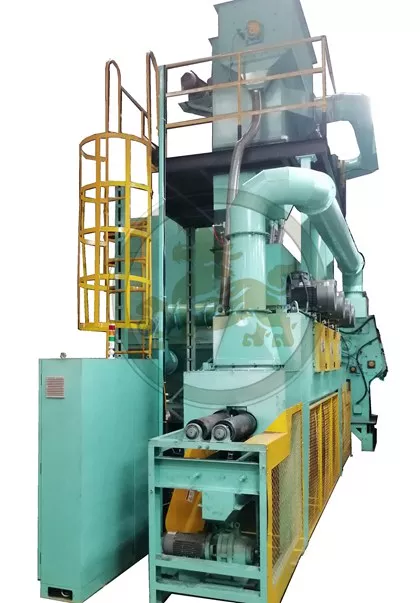 Springs Shot Peening machine, stress peening is used in multi-industries such as coil springs, valves, clutches, etc., primarily in the automotive and aeronautical industry. The purpose of the machines is to harden the surface, durability of workpieces and thus exposed them to high alternative bending or torsion tensions for ensuring constant ALMEN parameters standard, to reduce the possibility of the occurrence of micro-fractures and extend the lifespan.
     Main features Shot Peening Machine for Coil Springs:
The Shot Peening machines of coil springs increase the durability of coil springs under dynamic load.
Shot-Peening with a wide range of diameter and length of springs, by changing the pitches-interval and distance between rollers.
Shot peening of heavy-duty cylindrical coil springs by the newly developed coil spring pitches-pushing system.
Individual treatment of each coil spring. The coil springs rotate by rollers along with axial moving-forward through the blasting zone, so the peening is optimal for individual coil springs.
Adjustable shot peening parameters by the operation control panel (frequency inverter on shot-wheels projection, rollers' drive, and pushing system through of VFD).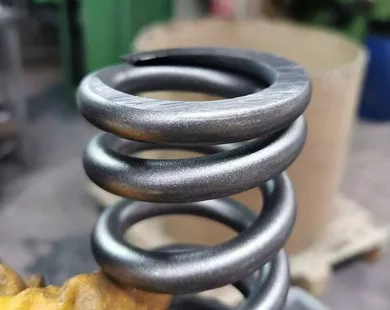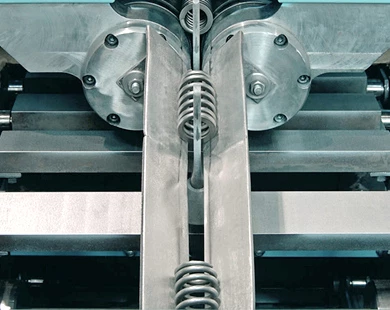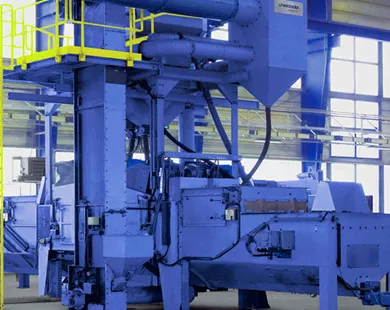 Features of Shot Peening Machine:
Automatic PLC control, save labor cost
Perfect for finishing uniform surface cleaning
Continuously feed for springs etc.
No pollution for the environmental protection
Applications of Shot Peening Machine:
Characteristics of Shot Peening Machine:
1. High efficient of Shot wheel Turbines
Compact shell structure, longer lifespan of blades, lower maintenance;
Upgraded wearing-resistance with low working noise & vibration;
High-speed blasting capacity with more recycle abrasive using;
Optimal blasting angle, velocity and energy-saving;
360 degrees of coverage or top postion shot turbines installed;
VFD (Variable Frequent Drive) for motor to adjust of the shot projectile capacity;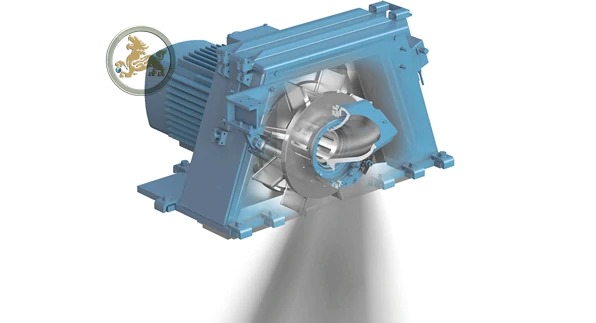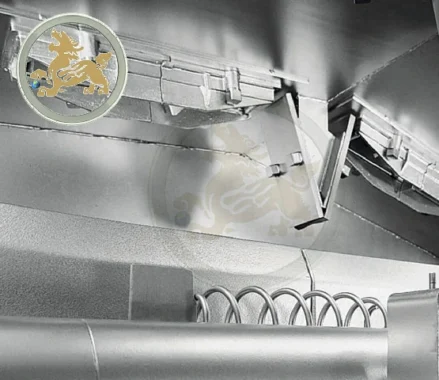 Shot blasting room design with CAD (Computer Aided Design) reach of best blasting angle and distance;
Blasting room made of strong profiles and 10mm plates;
The direct-blasting hot area use of upgraded wearing-resistance manganese casting steel with 35-45 HRC;
The input and output use rubber bands for sealing;
Labyrinth structure to keep the abrasive leak;
3. Roller conveying system:
The roller conveyors with manageress liners for longer lifespan;

Two uneven parallel self-rotate straight rollers, the cylinders moving by pitch or gravity;

Bearing support with the labyrinth shape prevents leaking of the steel media;
VFD (Variable Frequent Drive) for motor to adjust of the input & output feed speed;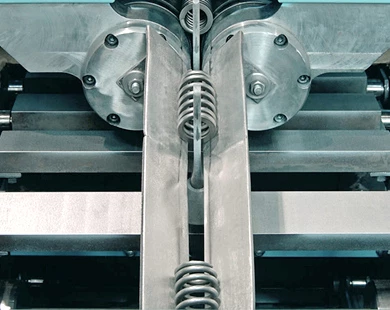 4. Abrasive Recycle & Purify system:
Abrasive collect and transport to elevator via screw conveyor;
The elevator lifts the abrasive to the separator;

Bucket made of foundry casting;
Tension device prevents belt slide;

Separator adopts DISA & Pangborn technology;

3-class of separating abrasive;
Efficient reach of 99.5%

Abrasive hopper for abrasive accumulate;
Electro-Magnetic valve control of abrasive flow;
5. Dust Collecting system:
Cartridge type of dust collector;
The efficient reach of 99.9%;
Very easy of replacing of cartridge filters;
Silencer to minimize of noise;
Maintenance platform;
6. Electrical Control system:
Safety interlock for operation;
IP65 protection for control cabinet;
Air conditioning;
Relate shot blasting machines
Feel free to contact us for more details